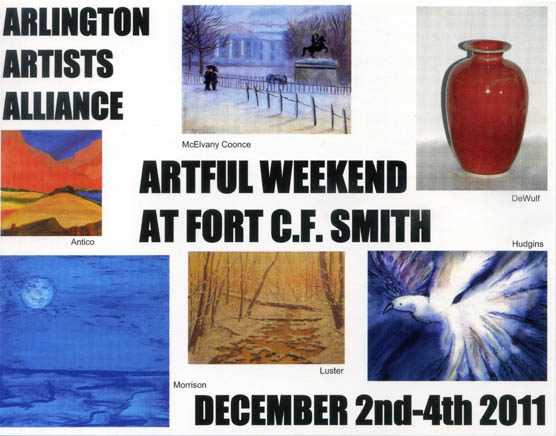 Come to the Arlington Artists Alliance show "Artful Weekend at Fort CF Smith." The catered opening reception is Friday, December 2nd, 2011 from 6-8pm, and the show runs all weekend Sat. Dec. 3rd (10-5) and Sunday Dec. 4th (12-4). This popular show features 40 Arlington artists! The show is at Fort CF Smith's beautifully renovated Hendry House, located at 2411 N. 24th St.
Editor's Note:  For 2013, the dates are November 22nd-24th.
For future events from the Arlington Artists Alliance, visit their website.