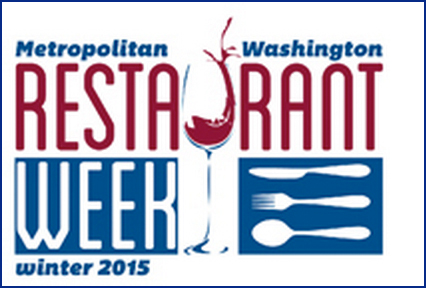 Winter 2015 DC Restaurant Week will be held January 19th to 25th.
Participating Restaurants will be offering special three course prix-fixe meals including 
$20.15 Lunches and $35.15 Dinners.  
To make a reservation, visit Open Table. 
Fifteen Arlington restaurants are participating.  Visit the individual restaurant website for details.
Want to go car-free for Restaurant Week? Watch the video below.