Bluemont, Boulevard Manor and Dominion Hills Highlights
These neighborhoods made up primarily of single family homes are located along Wilson Boulevard West of Ballston in 22205 and 22203.  Highlights of the area are its proximity to DC, convenient access to public transportation, and the proximity to multiple parks and recreation sites, including Upton Hill Regional Park, Powhatan Springs Skate Park, Bluemont Park, the Washington and Old Dominion Trail, Custis Trail and Bluemont Junction Trail and Bon Air Park with its Memorial Rose Garden.  Several smaller parks serve the neighborhoods as well including Lacey Woods, Fields Park and Mace Park.
Dominion Hills residents are served by McKinley Elementary, Swanson Middle School and either Yorktown or Washington-Lee High School.  Children in Boulevard Manor attend Ashlawn Elementary, Kenmore Middle School and Washington-Lee, while Bluemont residents may be either McKinley or Ashlawn, Swanson or Kenmore, depending on the actual address and Washington-Lee High School.
A  commercial corridor along Wilson Boulevard provides residents with a grocery store, both fast food and sit-down restaurants, convenience stores, a pharmacy, and gas stations as well as a few specialty shops and services.
Photo tour of Bluemont, Boulevard Manor and Dominion Hills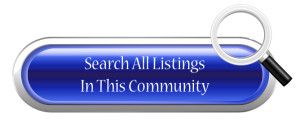 Useful links for residents of these neighborhoods or those who are thinking about moving here:
Boulevard Manor Civic Association
Dominion Hills Recreation Association
Washington and Old Dominon Trail
Dominion Hills Walkabout – a self-guided walking tour