Improving on Arlington's Original Urban Village
Clarendon, in the heart of the Rosslyn-Ballston Metro corridor, is also the heart of Arlington's nightlife and dining scene. Arlington's original urban village, Clarendon has maintained throughout its evolution a true international atmosphere and a commitment to both tradition and diversity. From Texan to Thai food, ballroom dancing to blues, post-modern high-rises to bungalows shaded by 100-year-old oaks, Clarendon seamlessly weaves a great diversity of threads into one unique, eclectic urban fabric. And there's still more to come: the approval of the 2006 Clarendon Sector Plan has spurred new growth, and will ultimately add ample new commercial office space and condominium units to the neighborhood, many of which are currently under construction. New restaurants and retail have been added, all within easy walking distance of the Clarendon Metro station.
Next door are the residential neighborhoods of Lyon Village and Lyon Park, each with their own community center and neighborhood park.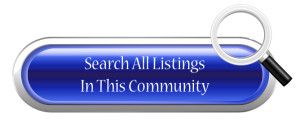 Useful links for residents or those who are thinking of moving to Clarendon, Lyon Village or Lyon Park
Clarendon Boulevard and Wilson Boulevard made the top 10 list of "Great Streets of America"
Lyon Village Citizens Organization
Washington Post Feature "Where We Live" – Lyon Village
Lyon Park Citizens Association
Clarendon Walkabout from Walk Arlington